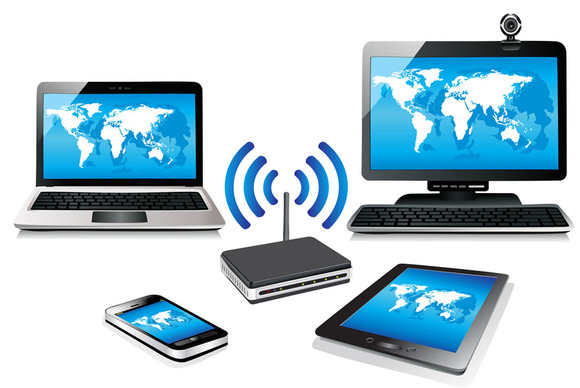 The buzzword for today's internet is wireless network or more commonly referred to as Wi-Fi. For the lay person this just simply means being able to use their internet service throughout their home or small business without having to worry about a bunch of wires.
This is a great convenience when you have several in the family who want to connect their devices to the internet all at once. Or for the business person who wants the convenience of being able to take their laptop or mobile device along from office to office.
It provides the added convenience of not having to have extra phone lines or cables installed.
While wireless internet is a wonderful commodity all internet service providers don't offer the same caliber of service. Golden Rural has put a great deal of time and effort into ensuring that the internet wireless service that we offer is of the highest caliber. The quality of service provided for wireless service is highly dependent on the type of equipment that the ISP (internet service provider ) is implementing and the expertise of setting up the right requirements in the field.
You may be offered wireless internet service but if the signal is weak or is going to be constantly interrupted then it really is not of much value to you.
Golden Rural has strategically developed a network of high quality properly located towers to insure that only the strongest of signals is sent to your location. In conjunction with this only the best in equipment is used that is needed to provide you with your home or business wireless internet service. Our company does not believe in cutting costs by jeopardising the quality of service that our customers demand and deserve.